5 Tasty Restaurants in San Diego
There's nothing quite like enjoying a mouthwatering meal, out on the town. Luckily, San Diego has a great selection of restaurants for any palate. Here are a few dining establishments that we've handpicked just for you. Bon appétit!
1549 El Prado, San Diego, CA 92101
A picturesque hacienda with a patio sets the scene for inspired Californian fare & happy-hour deals.

611 Fifth Ave, San Diego, CA 92101
Located in the heart of the Gaslamp Quarter, our menu embodies its own personality: gregarious, mischievous, fun-loving & authentic.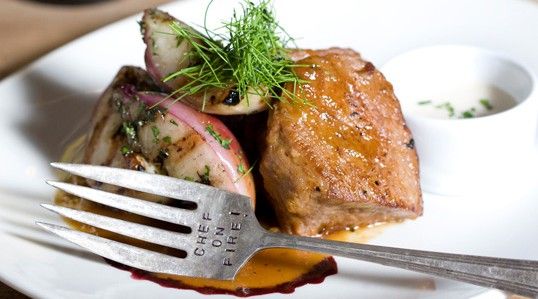 505 Laurel Street, San Diego, CA 92101
Culinary delight meets aesthetic bliss at San Diego's CUCINA urbana, where dining and design form the ultimate union. The first of its kind in San Diego, the California-inspired Italian kitchen and wine shop opened its doors in 2009.
789 W Harbor Dr, San Diego, CA 92101
Bi-level eatery with floor-to-ceiling windows serving an innovative, locally sourced Mexican menu.

1250 J St, San Diego, CA 92101
The cafe features a menu of health-inspired Asian & Latin American flavors & a simple, relaxed ambiance.