Design Goes from Extra to Essential for Home Sales
Beautiful, clean, fresh spaces attract buyers. But what strikes that cord to create a buzz and a buyers' record-setting bid? Interior design.
Now more than ever as COVID-19 has changed the way we all go about our daily lives, buyers are viewing and experiencing home listings in new ways. Even a small mobile device gives sellers an inch-by-inch image space that compels them to click to learn more. Visual representations must stir up that excitement and "must-have" enthusiasm.
Often, a property may meet 70-90 percent of buyers' needs but there will inevitably be at least 10 percent of a home's footprint that needs a designer's touch to see its potential and bring it to life. That's where a sharp design-eye and Compass Concierge comes in.
Homes by Katharina design packages are customized per project. I lead the vision, working closely with my client to prepare their home for sale or guide their new home purchase with interior design expertise. We cover everything from selecting and managing carpenters, painters, and wallpaper installers to furnishing and décor selection.
The result? Stunning spaces and homes ready to call home now and for years to come.
Homes by Katharina + Compass Concierge Make the Perfect Match
Clients can opt to hire Homes by Katharina design services directly or take advantage of Compass Concierge, which off-set the costs of design, remodeling, and enhancement of curbside appeal. As an interior designer, this is one of those programs that attracted me to Compass as this program directly impacts my clients in all the best ways. Here's how it works:
We work together to decide which services can increase your home's value the most and set an estimated budget for the work.
When you're ready to start, we will be by your side as we engage vendors and commission work.
Once the transformation is complete, your home will go on the market.
You'll pay for the services when one of the following happens — your home sells, you terminate your listing agreement with Compass, or 12 months pass from your Concierge start date.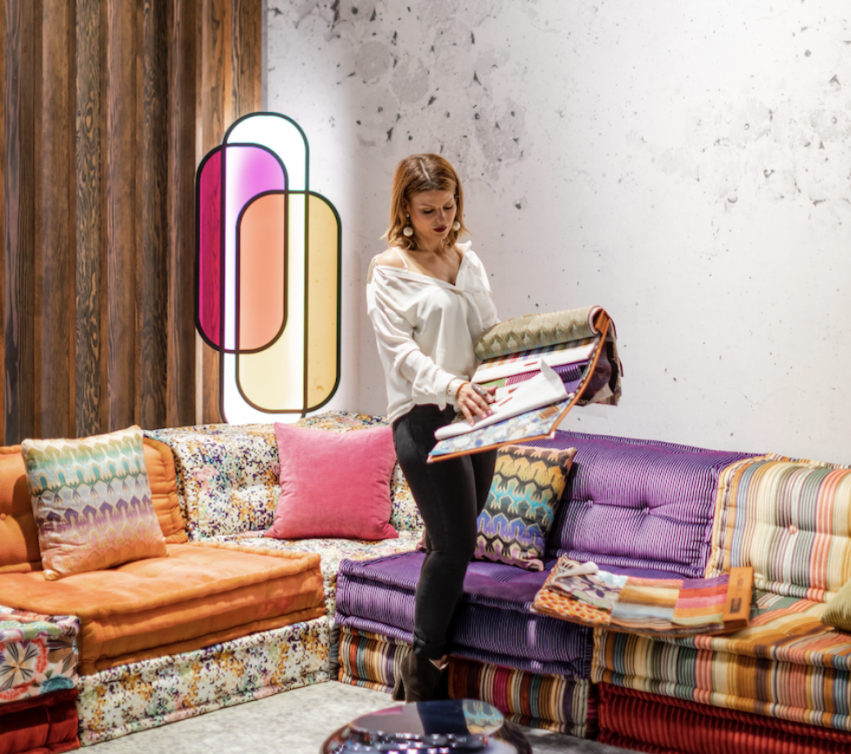 What's covered by Compass Concierge?
Floor repair
Carpet cleaning & replacement
Staging
Decluttering
Cosmetic renovations
Landscaping
Interior & exterior painting
Roofing repair
Moving & storage
Custom closet work
Fencing
Kitchen improvements
Bathroom improvements
Pool & tennis court services
More than 100 other home improvement services